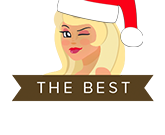 Spermastudio Site Review 12/2011
The Best Porn is a site providing reviews of an enormous amount of porn sites. We got the impression that the editorial staff of this page works independent and that they make a very good professional job.
The conclusion of their last review of Sperma-Studio published November 2011:
Bottom Line (82.5 of 100 points)
"A large, entertaining German hardcore site with some great new HD content.
Sperma Studio is a great collection for fans of real European amateur hardcore.
The action here is real and raw, and they willingly give up any attempt to make the scene "pretty" for the sake of authenticity.
I was very impressed with the quality of the newest scenes, especially in this genre.
The site is solid, and while there are a few improvements that can still be made, I got the impression that this is a site that is continuing to evolve and that the webmasters are genuinely interested in making the site the best it can be.
With a cost of roughly US Dollar 25 a month (€24,95), this hardcore collection is definitely worth a visit for those who enjoy European gangbangs and cumshot action."
Review sperma-studio.com / 11/28/2011 / Maggie
Complete review: www.thebestporn.com